In the News
Boston Magazine Top Doctor by Castle Connolly for Orthopaedic Surgery
Orthopedic Affiliates congratulates Dr. Re on his selection as a Boston Magazine Top Doctor by Castle Connolly for Orthopaedic Surgery for the third year in a row.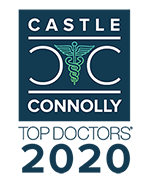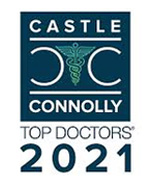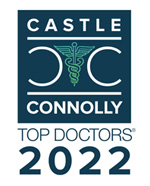 Castle Connolly Top Doctor Research & Selection Process
There are over 850,000 practicing doctors in the United States and not all qualify to be a Castle Connolly Top Doctor. Unlike other 'find a doctor' services Castle Connolly has curated approximately 60,000 board-certified US physicians. Through our rigorous research process, only these hand-selected few have been awarded Top Doctor status. We know choosing the right doctor is one of the most important decisions you can make. Castle Connolly can help.
With over 25 years' experience researching, reviewing and selecting Top Doctors, Castle Connolly is a source you can count on when looking for the best in American medicine. In fact, a 2018 study published in the Journal of Medical Research found that across several specialties Castle Connolly's peer-reviewed directory was much more reliable than sites that just relied on patient reviews when it came to identifying quality care. No one can pay to be a Castle Connolly Top Doctor, each physician has been hand selected. Our mission is to find you the best possible care. At Castle Connolly, we've done the research so you don't have to.
How Does a Doctor Become a Castle Connolly Top Doctor?
The first step to becoming a Castle Connolly Top Doctor is through our nomination process. Every year, Castle Connolly surveys tens of thousands of practicing physicians across the US by email and mail to ensure our list always reflects the latest in quality care. After a doctor is nominated, our physician-led research team begins their work to screen each doctor and confirm whether he or she meets Castle Connolly standards.
Castle Connolly evaluates several criteria when selecting Top Doctors, including professional qualifications, education, hospital and faculty appointments, research leadership, professional reputation and disciplinary history. Where available, we include outcomes data in our research. We also ask doctors in our survey to consider not only the training and clinical skills of the physicians they nominate, but also interpersonal skills such as listening and communicating effectively, demonstrating empathy, and instilling trust and confidence.
Physicians may be removed from the Castle Connolly list if, in the judgment of the selection team, that is warranted.
Do Doctors Pay to Be Included in the Castle Connolly Directory?
Doctors cannot pay to be selected as Castle Connolly Top Doctors. Our peer-to-peer nominations and rigorous research process ensure only the most qualified physicians are included. While many other sites may make the same claim, patients and physicians across the country trust that Castle Connolly always stands by this promise. We consider this core to the integrity of our listing and our mission to connect patients with the best care.
After a physician is selected, we do offer the opportunity to expand the reach of his or her online profiles through advertisements and other promotional features.
What Makes Castle Connolly Different From other "Top Doctor" sites?
As a long-time pioneer in the physician directory space, we are committed to continuously improving our methodology. When new data becomes available, or as patient and provider needs change, we incorporate new criteria. This allows us to provide the most relevant and trusted Top Doctor list to our consumers. Currently, you can find Castle Connolly Top Doctors in all 50 states and across all major specialties. All profiles are updated regularly. To find a Top Doctor near you, start your search here.
We also feature premier hospitals and healthcare networks, where Castle Connolly Top Doctors are affiliated or employed. You can see a complete list here.
Our profiles offer unique physician attributes that set Castle Connolly Top Doctors and their affiliated hospitals apart, and to help patients identify the right doctors for their needs. Castle Connolly Top Doctors can be proud that they are a part of the leading peer-nominated network, with each selection thoroughly vetted and hand-curated by our expert team of researchers. Patients can rest assured our list is unbiased, free to use, and committed to accuracy and reliability.